Biological systems engineering integrates biology and engineering principles to address societal challenges. By understanding biological phenomena, you will work across disciplines to solve complex problems. Professionals with a biomedical focus may design tissue culture systems or develop disease-detection devices. Those in food and bioprocess engineering can improve manufacturing practices, while ecological and environmental engineers work on ecosystem design, pollution mitigation and waste management systems.
College

Hours Required

127 credit hours

Areas of Focus

Biomedical Engineering

,

Environmental and Water Resources Engineering

,

Bioenergy and Food Engineering
The Nebraska Difference
18:1
Student-to-Faculty Ratio
Kiewit Hall
$115 million student-centric engineering hub
Be a Complete Engineer®
Unleash your potential and cultivate core competencies
Innovate. Excel. Engineer.
80% of students receive a job offer before graduation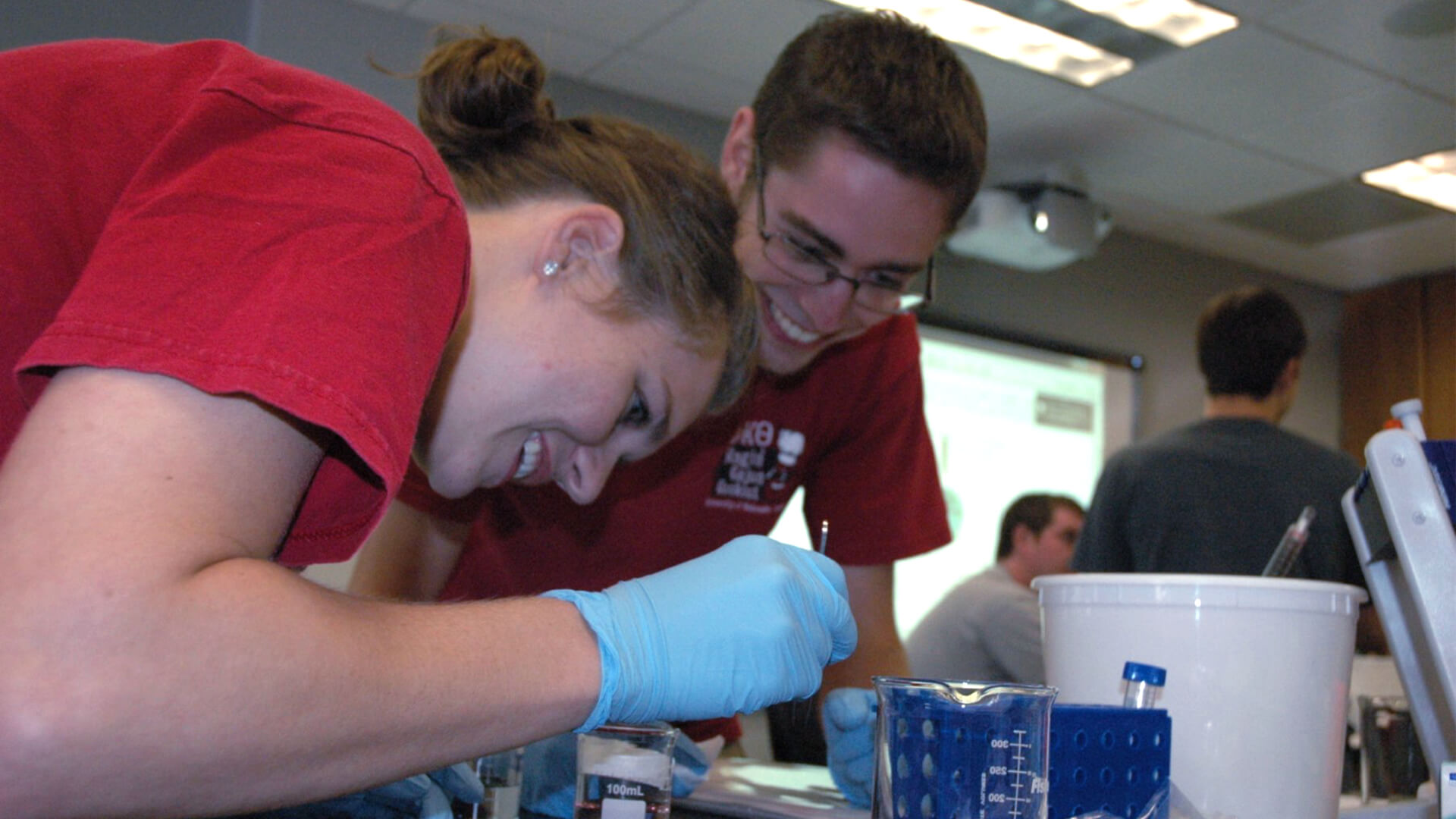 Program Features
Interdisciplinary Expertise 
Biological systems engineers address societal challenges by combining biological knowledge with engineering principles. You can foster specialized skills by choosing from emphasis areas such as biomedical engineering, food and bioprocess engineering, or ecological and environmental engineering. 
Real-World Applications 
Our graduates make a positive impact on organizations and communities. You'll benefit from extensive laboratory work, small classes and 1-to-1 interactions with faculty. In consultation with advisors, you can select electives that align with your career aspirations. You'll gain practical experience through in-class projects and research. 
Problem-Solving and Responsible Engineering 
You'll develop a strong foundation in engineering, enabling you to tackle complex issues with a focus on ethical, social and environmental implications. The program emphasizes effective communication, teamwork and critical thinking in engineering decision-making.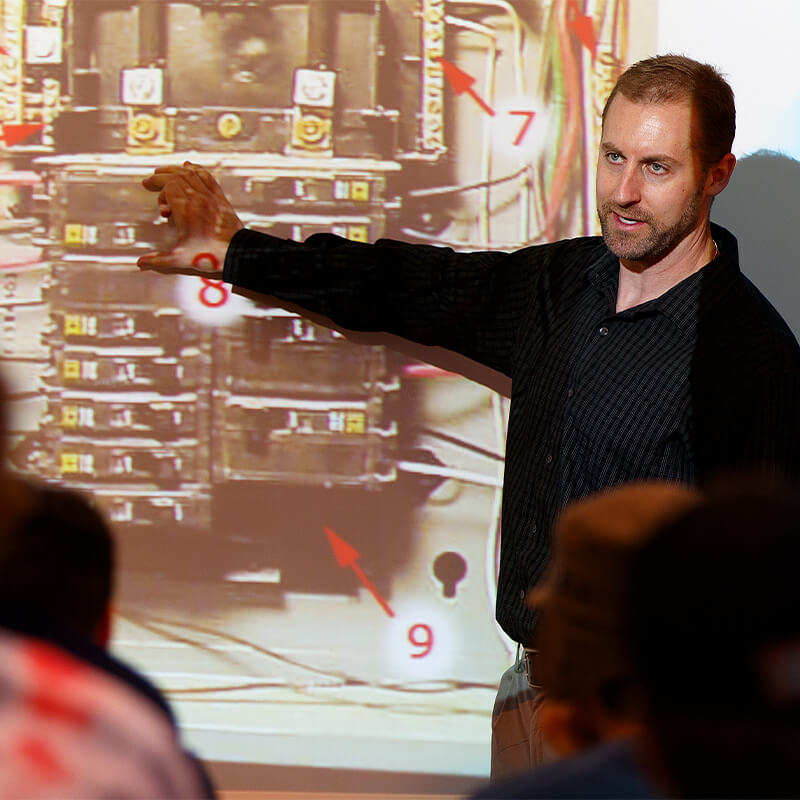 Notable Courses
Engineering Properties of Biological Materials (BSEN 225)

Study the design of agricultural crop systems: measuring properties like friction, particle size, moisture content, and thermal characteristics for harvesting, storage and processing.
Biological & Environmental Transport Processes (BSEN 344)

Explore energy and mass transport in biological and environmental processes: heat transfer modes, mass transfer kinetics, soil-water relations, watershed analysis and water quality.
Natural Resources Engineering (BSEN 350)

Gain a fundamental understanding of soil and water resources: analyzing watersheds, evapotranspiration, precipitation, runoff, erosion, hydrology, water quality and GIS mapping.
Biomechanics of Human Movement (BSEN 410)

Explore basic human movement involving kinematics, kinetics and other quantitative analysis. Study basic human systems, as well as limitations and injuries.
Tissue Engineering (BSEN 418)

Study engineering biological substitutes. Learn about designing tissues and organs, cell biology, biomaterials, growth factors, scaffold-cell interactions and bioreactors for disease therapy.
Instrumentation and Controls (BSEN 460)

Study instrumentation and controls for agriculture and biomedical applications: sensors, circuits, computer interfacing, LabVIEW programming, signal analysis and system improvement.
Huskers Do Big Things
Internships
Biological systems engineering co-op, NASA Johnson Space Center, Houston, Texas
R&D hematology intern, Streck, Omaha, Nebraska
Water resources intern, Olsson Associates, Lincoln, Nebraska
Bioenergy research assistant, Penn State University, State College, Pennsylvania
Environmental science intern, HDR, Omaha, Nebraska
Ecology intern, Auckland University of Technology, Auckland, New Zealand
Careers
Process engineer, Novozymes, Inc., Blair, Nebraska
Research associate, Mayo Clinic, Rochester, Minnesota
Environmental engineering volunteer, Peace Corps, Panama City, Panama
Water resource engineer, HDR, Denver, Colorado
Biological engineer, MatMaCorp, Lincoln, Nebraska
Civil analyst, Kimley Horn and Associates, McKinney, Texas
Graduate Schools
Doctor of Medicine, University of Nebraska Medical Center
Master's Degree in Prosthetics and Orthotics, University of Texas Southwestern Medical Center
M.D. and Ph.D., Medical Scientist Training Program, University of Wisconsin
Doctor of Dental Surgery, University of Nebraska Medical Center
Ph.D., Bioengineering, University of California, Berkeley
Doctor of Veterinary Medicine, Iowa State University
Outside the Classroom
At Nebraska, you'll have many opportunities to discover your academic community and stretch your strengths.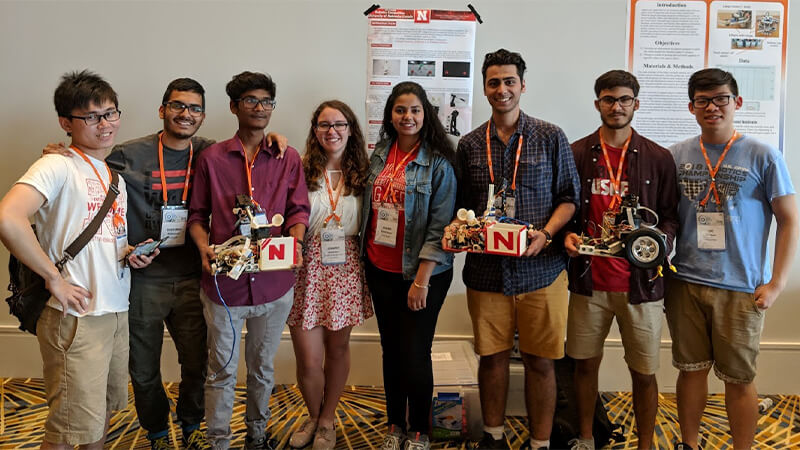 Collaborate with industry professionals and your peers by joining professional and student organizations such as the ASABE Fountain Wars Competition team or Robotics Club.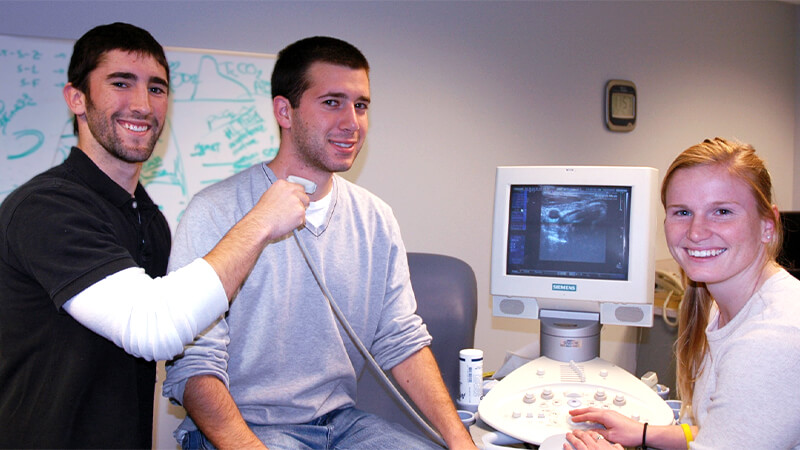 Research projects are available to undergraduate students and offer funding and valuable opportunities to discover what drives you in your academic area.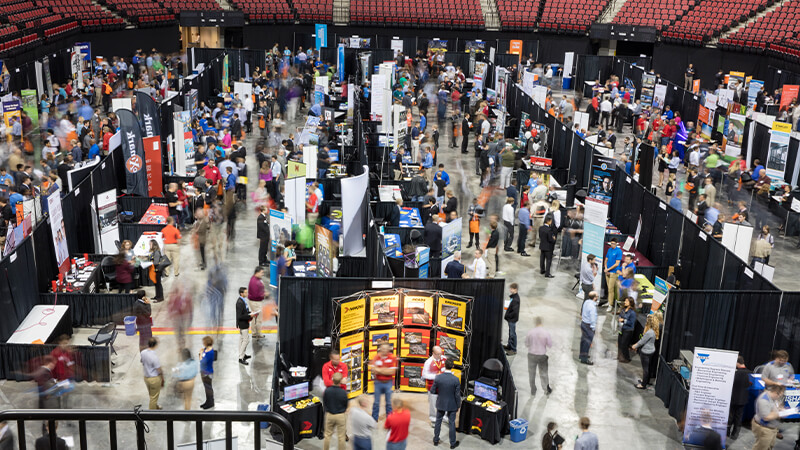 Connect with companies and organizations for paid internships and jobs, such as via 1-to-1 counseling and career fairs through career services professionals within the colleges and the university.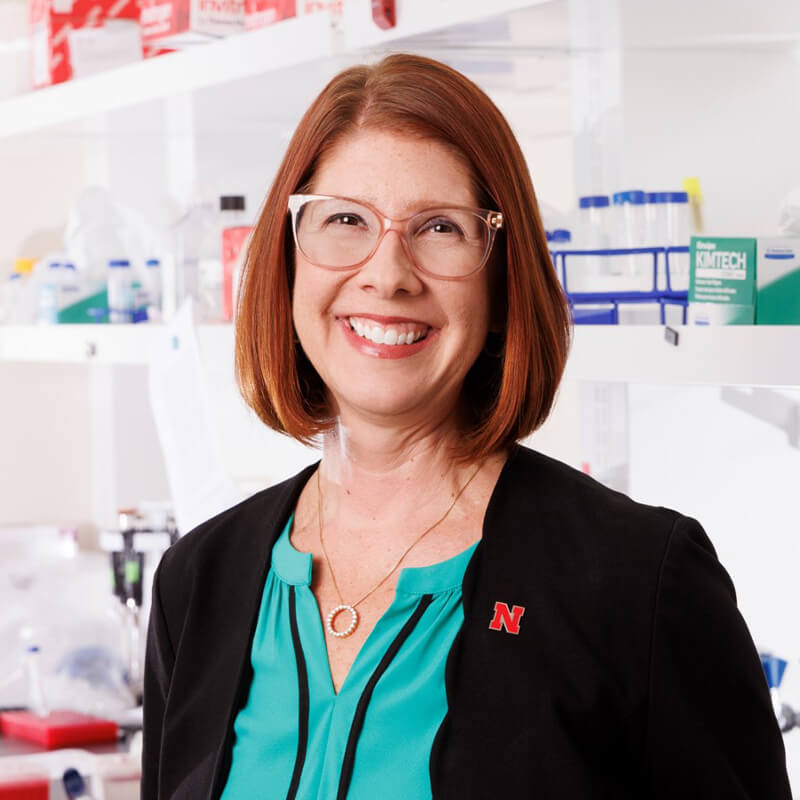 Featured Faculty
Angela Pannier, Ph.D., Swarts Family Chair of Biological Systems Engineering, Professor of Biomedical Engineering
Dr. Pannier's expertise is focused on engineering systems and biomaterials for cell and gene therapies. She is a strong advocate for her students. Dr. Pannier has received many grants, awards and accolades, and her lab includes both undergraduate and graduate students. She is the first Nebraskan to receive the Presidential Early Career Award for Scientist and Engineers from the U.S. White House Office of Science and Technology Policy.
Academics & Experiential Learning
Tackle big challenges in your classes and work with faculty on research dedicated to solving global problems and saving lives.
Engineering is a global profession. Increase your knowledge and marketability by participating in a study abroad opportunity.
Career Preparedness
You'll gain career-level experiences right from the start of your academic adventure to prepare you to enter the career or graduate school of your choice.
Participate in paid internships for valuable on-the-job experiences and to develop lifelong career connections.
Community
With more than 50 clubs and organizations in the College of Engineering, you'll build connections with other students and faculty through fun and hands-on experiences.
Situated on East Campus, you'll find an inviting atmosphere for learning, studying and having fun.
Have Questions?
We're Here to Help
If you have questions about the Biological Systems Engineering major or navigating the application process, contact us.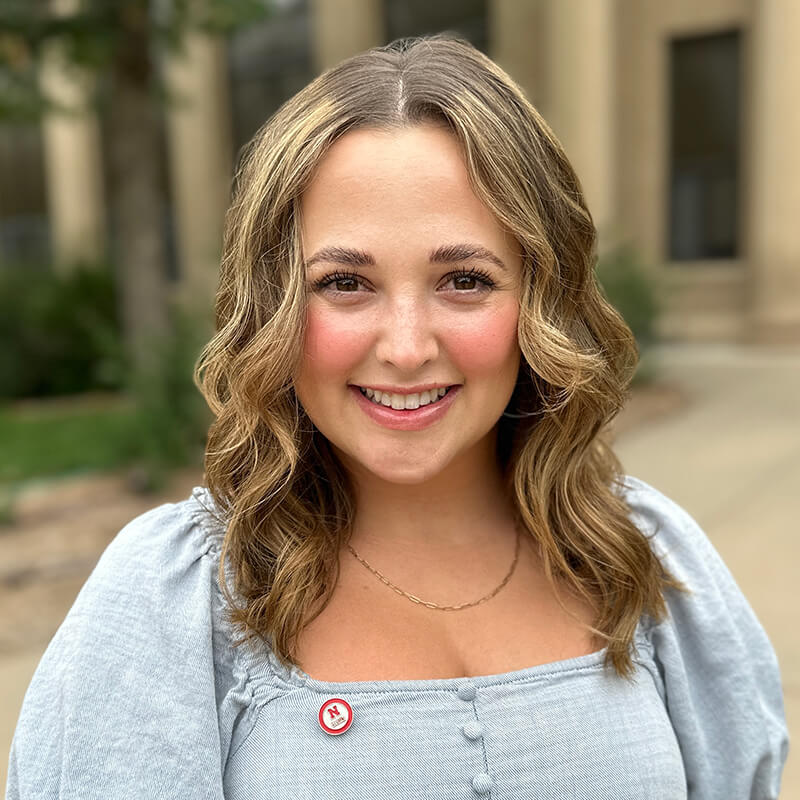 Contact Name

Taryn King

Contact Title

Recruitment Coordinator

Phone

Email