Architectural engineers blend the fundamental principles of engineering with knowledge of all building systems. Using new and emerging technologies, you'll plan and design safe, efficient and sustainable buildings and structures. The Durham School's five-year program is one of only a few in the nation and combines a bachelor's and master's degree to provide an excellent foundation in your chosen career field. This program is delivered in Omaha.
College

Hours Required

128 credit hours

Areas of Focus

Structural systems

,

Mechanical systems and acoustics

,

Lighting and electrical systems
The Nebraska Difference
18:1
Student-to-Faculty Ratio
Industry Allies
Building futures through strong industry connections
Be a Complete Engineer®
Unleash your potential and cultivate core competencies
Innovate. Excel. Engineer.
80% of students receive a job offer before graduation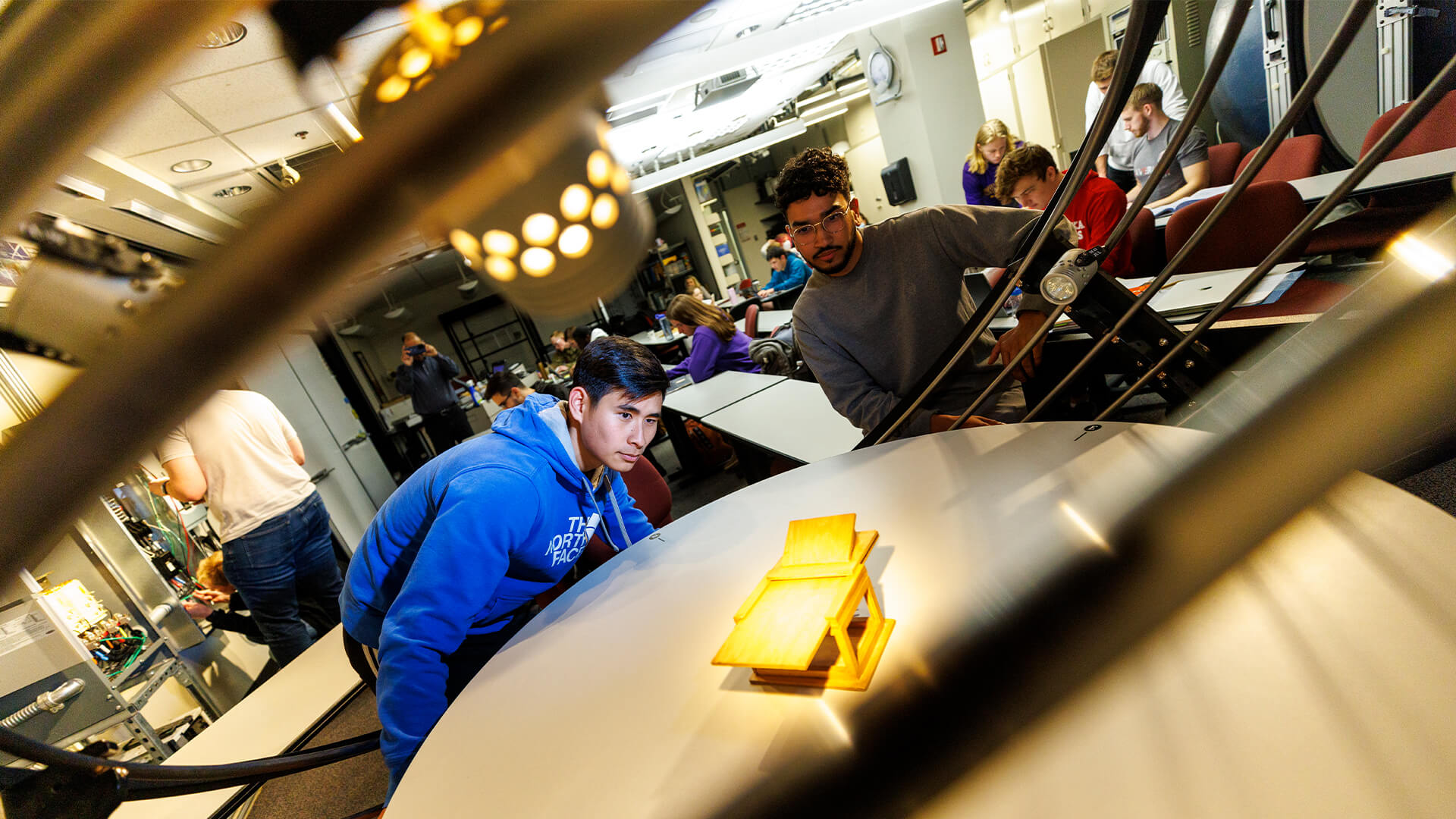 Program Features
Streamlined Pathway to Success  
The College of Engineering's premier 4+1 architectural engineering program offers a seamless transition to a one-year master's degree, allowing graduates to become licensed professional engineers within a few years of graduation. This accelerated and comprehensive path equips you with the advanced knowledge and skills required to excel in the industry and take on influential roles in building design and construction. 
Tailored Specializations 
You can choose from three specialized tracks: structural systems, mechanical systems or lighting and electrical systems. The curriculum provides in-depth knowledge and hands-on experience in your chosen area of expertise so you can tackle complex engineering challenges and contribute to sustainable building design solutions. 
Real-World Industry Exposure 
Immerse yourself in the professional world of architectural engineering through valuable industry exposure. Interact with experienced industry mentors, embark on enlightening construction site visits and actively engage in hands-on projects. These experiences not only enhance your technical skills but also cultivate essential teamwork, communication and problem-solving abilities.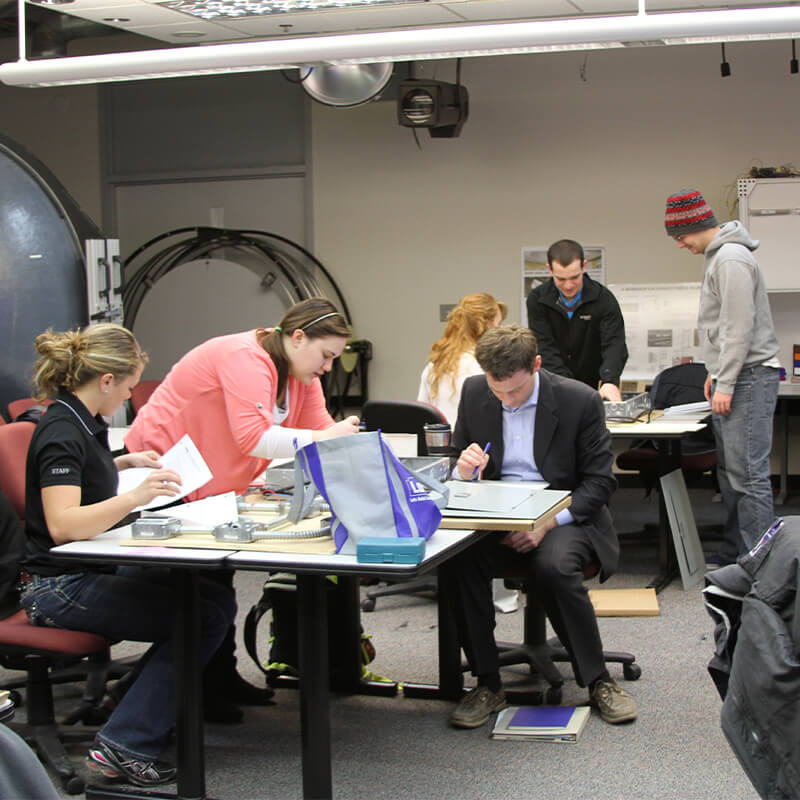 Notable Courses
E Design and Simulation Studio 1 (AREN 103)

Virtual modeling for conceptual design, emphasizing Building Information Modeling (BIM), iterative design processes and technical problem-solving. Utilize Autodesk Revit, Formit, Dynamo and Trimble Sketchup.
Building Envelopes (AREN 404)

Heat transfer concepts applied to building envelope thermal behavior. Use computational tools and engineering logic to assess the design and operation of high-performance building envelopes.
Advanced Noise Control (AREN 430)

Explore acoustic source characterization, sound measurement, sound-structure interaction, muffling devices, vibration control and active noise control in this comprehensive study of acoustic engineering.
HVAC Design (AREN 415)

Develop and design the mechanical system for an actual building, from the programming phase to the final construction documents.
Lighting Design (AREN 425)

Study advanced lighting system design and analysis and apply the lighting design process for interior and outdoor applications, including multimedia facilities and sports lighting.
Advanced Structural Analysis (CIVE 443)

Matrix analysis methods and computer solutions for indeterminate structures, covering static condensation, shear deformations, moment distribution, load cases, influence lines and building and bridge analysis.
Huskers Do Big Things
Internships
Structural engineering intern, Olsson Associates, Omaha, Nebraska
Lighting design intern, HGA, Minneapolis, Minnesota
Mechanical engineering intern, EYP, Maitland, Florida
Acoustical intern, Threshold Acoustics, Chicago, Illinois
Electrical engineer intern, HDR, Inc., Dallas, Texas
Commissioning intern, LEO A DALY, Omaha, Nebraska
Careers
Electrical engineer, SmithGroupJJR, Chicago, Illinois
Structural designer, DLR Group, Omaha, Nebraska
Mechanical engineer, HDR, Inc., Dallas, Texas
Lighting designer/engineer, HGA, Minneapolis, Minnesota
Acoustics and technology specialist, Henderson Engineers, Lenexa, Kansas
Energy analyst, Energy Studio Inc., Omaha, Nebraska
Graduate Schools
Students graduate with a Master of Architectural Engineering.
Outside the Classroom
At Nebraska, you'll have many opportunities to discover both your academic community and stretch your strengths.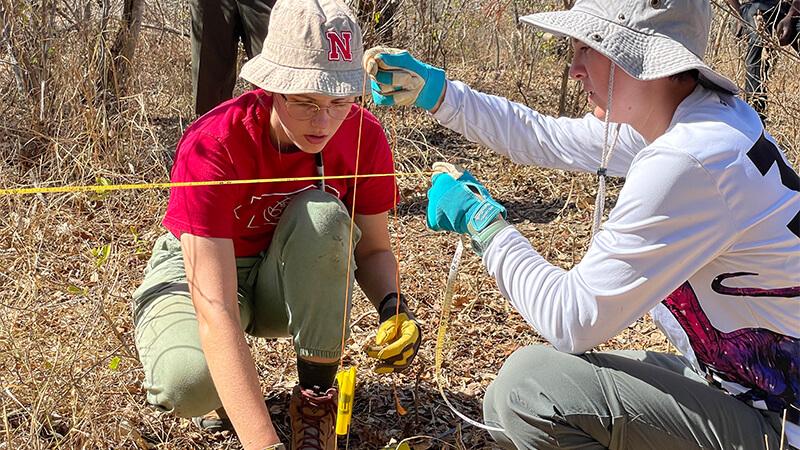 Engage with engineering professionals all over the nation and world during faculty-led and school-sponsored learning trips.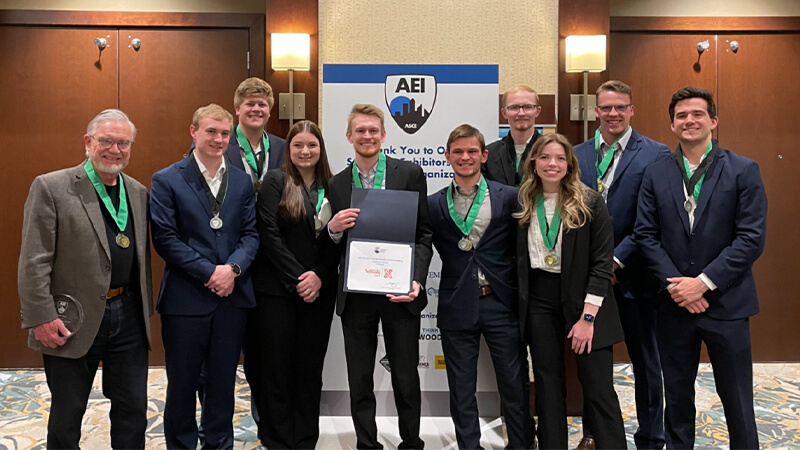 Join award-winning Durham School teams to participate in national architectural engineering and lighting design competitions.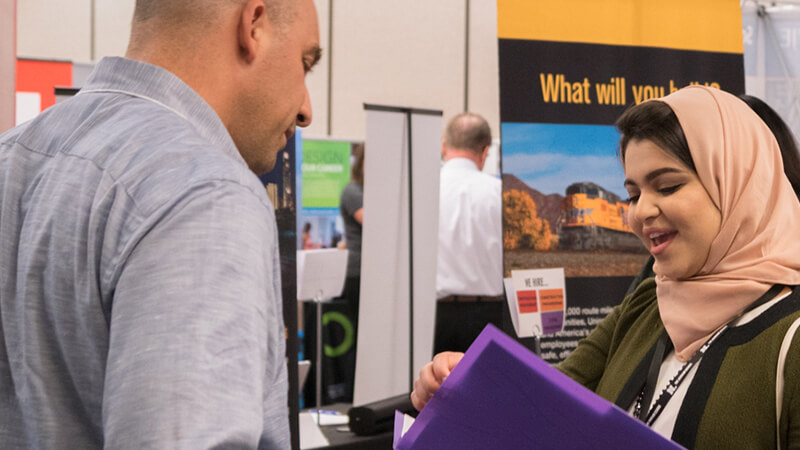 Receive personal mentorship from a community of design professionals throughout your college experience and connect at career fairs.
Featured Faculty
Clarence E. Waters, Ph.D., Aaron Douglas Professor of Architectural Engineering
Clarence E. Waters, Ph.D., is one of the architectural engineering program's original masterminds. He has been instrumental in creating one of the nation's best architectural engineering programs. Our graduates become leaders in their field and often connect with current students via classes and mentoring. Dr. Waters is devoted to his students and to providing a world-class education. He encourages anyone who loves buildings to consider a career in architectural engineering.
Academics & Experiential Learning
Studying in a unique living-learning facility like Peter Kiewit Institute offers students in-depth knowledge of the inner workings of a building.
Nebraska engineering teams are well-known at national and international design competitions, bringing home numerous championships and awards.
Career Preparedness
The Durham School career fair attracts employers from across Nebraska and nationally to connect with students for paid internships and jobs.
Omaha is one of the nation's top hubs for architectural engineering and construction firms, offering valuable networking opportunities.
Community
From the Architectural Engineering Student Leadership Committee and professional organizations, you'll make close connections with other students as well as with professionals in the state and nationally.
Engineering Night Out is a great way to relax and bond with your peers in a casual environment.
Have Questions?
We're Here to Help
If you have questions about the Architectural Engineering major or navigating the application process, contact us.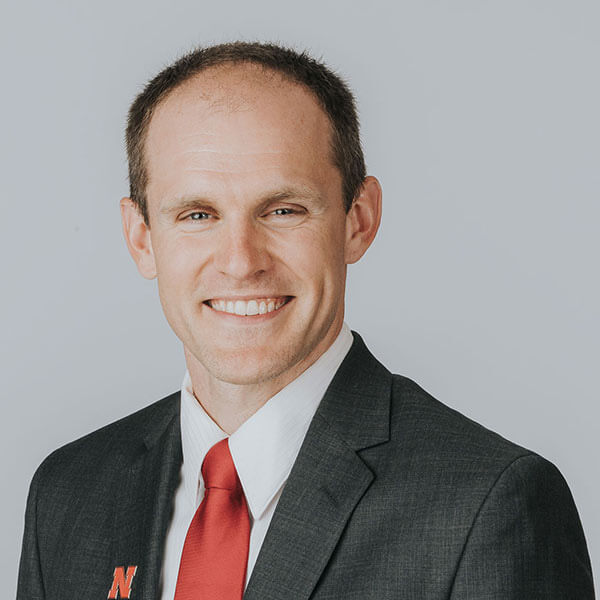 Contact Name

Jeff Beavers

Contact Title

Director of Recruitment

Phone

Email