The construction engineering major integrates engineering, construction and management courses. It resembles the construction management program but provides a greater emphasis on engineering, scientific and technical courses to meet the requirements for licensure as a professional engineer. You will focus on applying engineering principles to solve real-world construction problems. Our program is located within a thriving hub of engineering and architecture firms, offering valuable opportunities to work with industry professionals.
College

Hours Required

120 credit hours

Areas of Focus

Life Cycle Costing

,

Nature First Construction

,

Process Design and Simulation
The Nebraska Difference
18:1
Student-to-Faculty Ratio
Kiewit Hall
$115 million student-centric engineering hub
Be a Complete Engineer®
Unleash your potential and cultivate core competencies
Innovate. Excel. Engineer.
80% of students receive a job offer before graduation.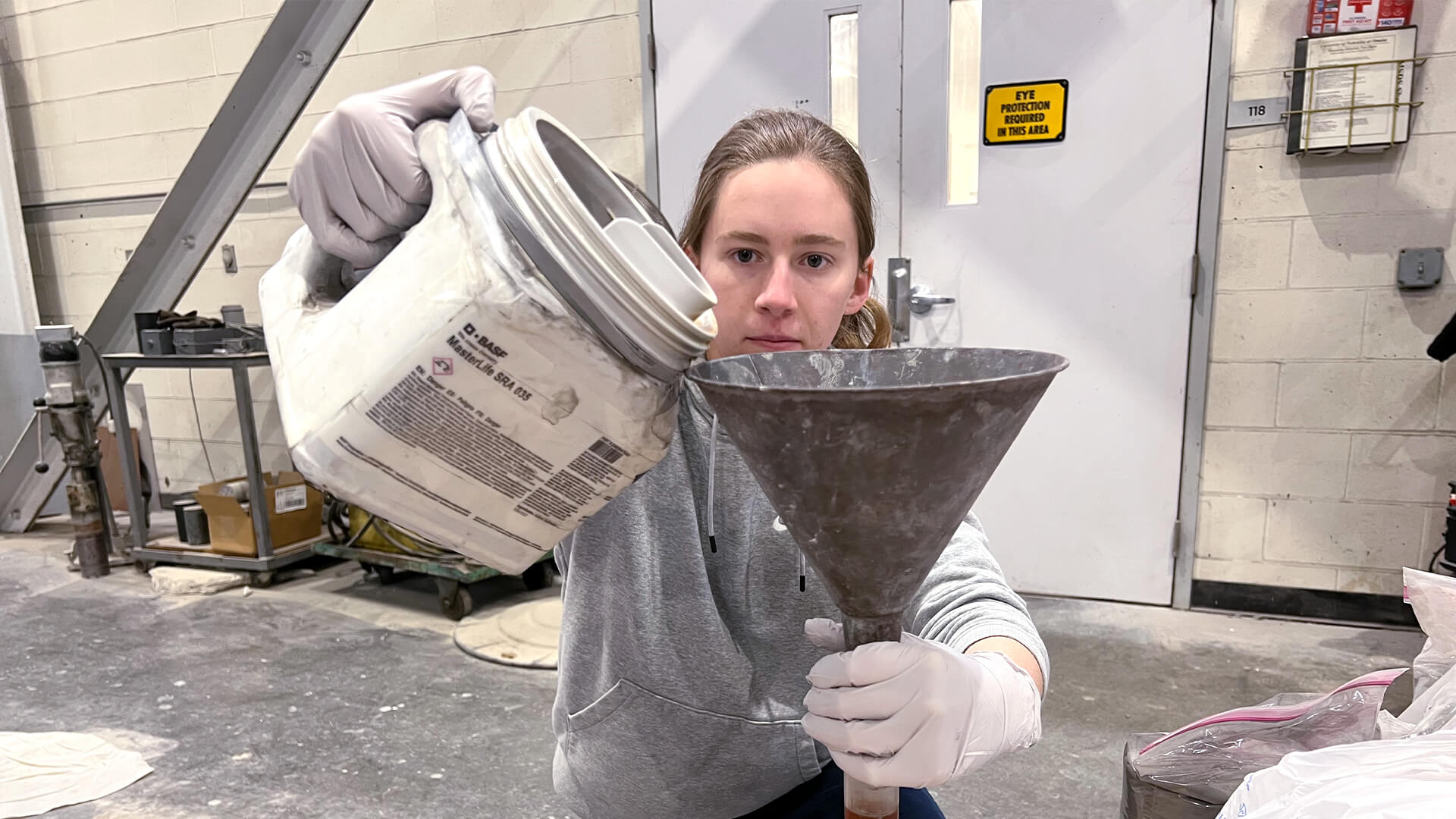 Program Features
Integrated Curriculum in Lincoln and Omaha 
The program blends engineering, construction and management courses, providing you with a comprehensive understanding of the construction industry. Emphasizing engineering, scienceand technical subjects, this program will prepare you for licensure as a professional engineer. 
Real-World Problem Solving 
Courses focus on applying engineering principles to tackle real-world construction challenges. You will gain expertise in civil engineering, structural principles, material testing, project management, computer-assisted design, 3D animation, sustainability and graphic communication. 
Career Opportunities and Global Reach 
Our graduates have many employment and internship opportunities in local, national and international construction companies. With increased global demand, construction engineers can work on diverse projects, from buildings and infrastructure to energy distribution systems, ensuring projects' constructability and functionality.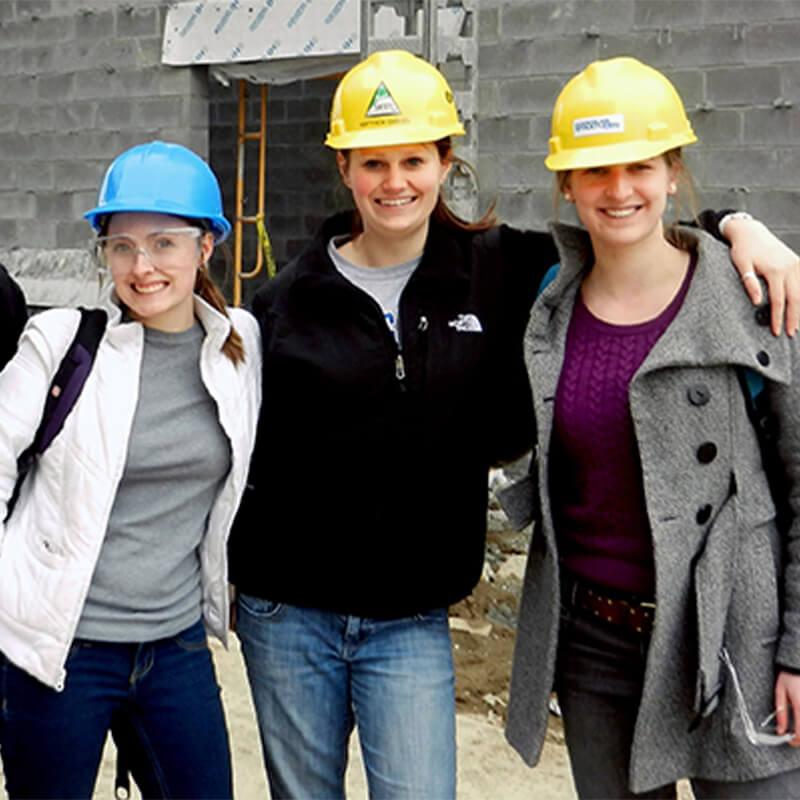 Notable Courses
Geometric Control Systems (CONE 221)

Explore surveying fundamentals for construction, including building layout, measurement procedures, instrument operation. Gain hands-on experience with surveying instruments, equipment and technologies in construction projects.
Introduction to Building Information Modeling (CNST 225)

Get introduced to Building Information Modeling (BIM) and Revit Architecture. Learn to create detailed 3D models, clash detection and point-cloud models for construction projects.
Construction Methods and Equipment (CONE 319)

Explore equipment and methods in the building construction industry, including selection, characteristics, estimating job production, equipment rates, costs, earth-moving, hoisting and operations analysis.
Construction Estimating I (CONE 378)

Prepare cost estimates, perform quantity take-offs, analyze cost components, create preliminary construction schedules and conduct quantity takeoffs from 2D plans and 3D BIM software models.
Steel Design I (CIVE 441)

Design concepts for structural steel building components. Tension members, bolted and welded connections, column and beam members. Behavior, code design procedures and limit states design.
Construction Planning, Scheduling, & Controls (CONE 485)

Project planning and scheduling using critical path methods (CPM) with computer applications. Logic networks, precedence diagrams, time estimates, critical path, crash programs and activity monitoring.
Huskers Do Big Things
Internships
Project management intern, Cheever Construction Company, Lincoln, Nebraska
Field engineer, Kiewit, Phoenix, Arizona
Project engineer, DPR Construction, Omaha, Nebraska
Estimating intern, Haselden Construction, Denver, Colorado
Construction engineering intern, Kiewit Building Group, Austin, Texas
Controller, Kiewit Building Group, Omaha, Nebraska
Careers
Construction engineer, Olsson Associates, Omaha, Nebraska
Project engineer, JE Dunn Construction, Denver, Colorado
Field engineer, Mortenson Construction, Minneapolis, Minnesota
Project engineer, DPR Construction, Sacramento, California
Engineer, Kiewit Building Group, Omaha, Nebraska
Special inspections technician, Olsson Associates, Omaha, Nebraska
Graduate Schools
Ph.D., Construction Management & Engineering, University of Nebraska–Lincoln
Master's in Construction Management & Engineering, University of Nebraska–Lincoln
Master's in Community and Regional Planning, University of Nebraska–Lincoln
Master's in Project Management, Norwegian University of Science and Technology
Master's in Construction Management, University of Florida
Master's in Business Administration, Kaplan University
Outside the Classroom
At Nebraska, you'll have many opportunities to discover your academic community and stretch your strengths.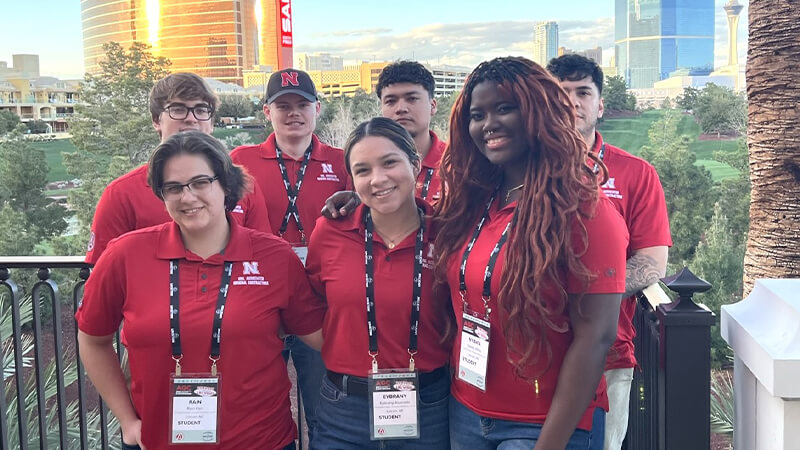 Engage with engineering professionals all over the U.S. and the world during faculty-led and school-sponsored learning trips.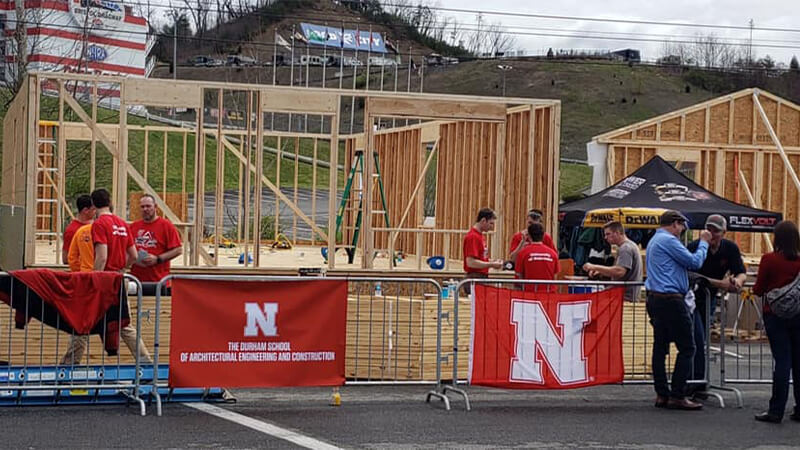 Join award-winning Durham School teams to participate in engineering and design competitions, such as the Race to Build event to provide housing for veterans.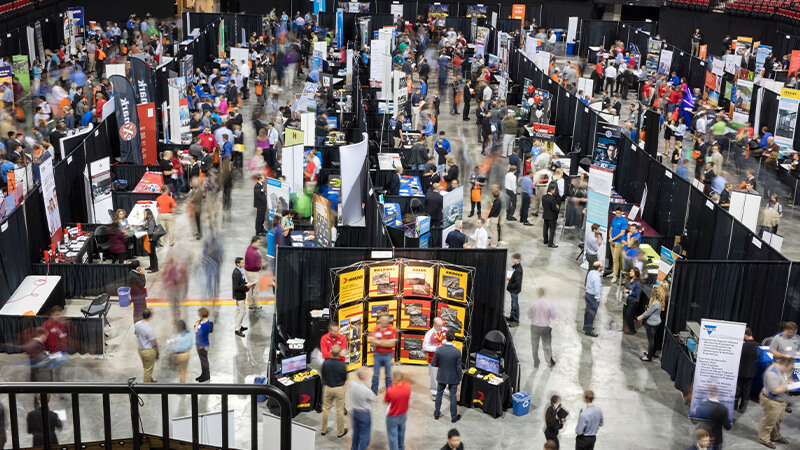 Receive personal mentorship from a community of design professionals throughout your college experience and connect at career fairs.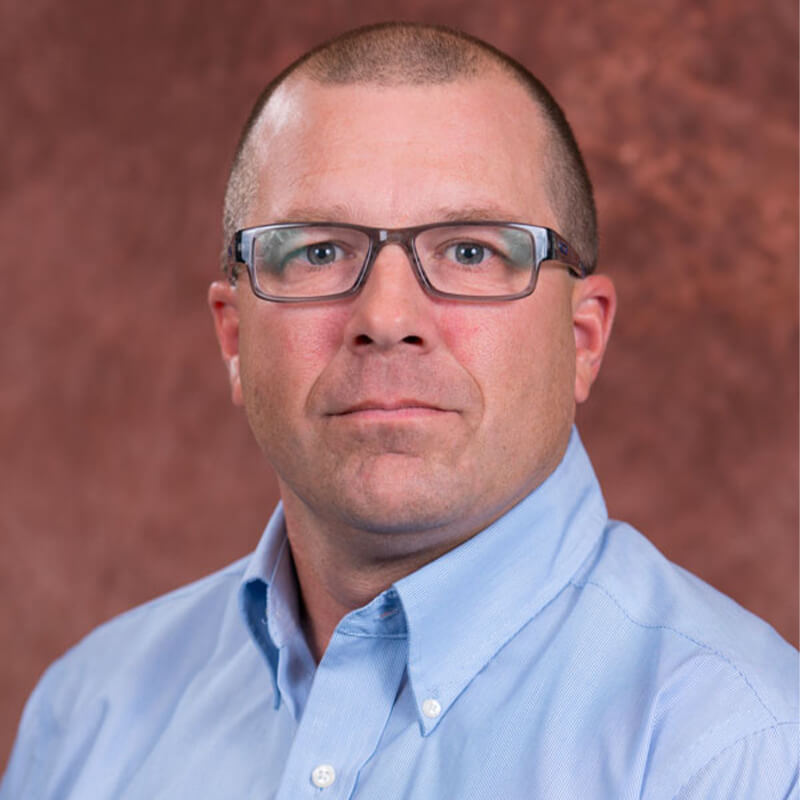 Featured Faculty
Brandon Kreiling, Associate Professor of Practice
Brandon Kreiling teaches courses in such areas as estimating, planning and scheduling, materials and testing and heavy/civil construction. Along with being recognized with several teaching and mentoring awards, he also serves as the Durham School's advisor for the Race to Build competition teams, which have claimed one national championship so far and high placings in several other events.
Academics & Experiential Learning
Durham School programs in Lincoln and Omaha are located among one of the nation's top hubs for construction and architectural engineering firms, offering valuable networking opportunities.
Tackle big challenges in your classes and work with faculty on research dedicated to solving global problems and saving lives.
Career Preparedness
The annual Durham School Career Fair attracts nearly 100 employers from across Nebraska and nationally to connect with students.
Participate in paid internships for valuable on-the-job experiences and to develop lifelong career contacts.
Community
Engineering Night Out is a great way to relax and bond with your peers in a casual environment in the adjacent Aksarben neighborhood.
With more than 50 clubs and organizations in the College of Engineering, you'll connect with other students and faculty through fun and hands-on experiences.
Have Questions?
We're Here to Help
If you have questions about the Construction Engineering major or navigating the application process, contact us.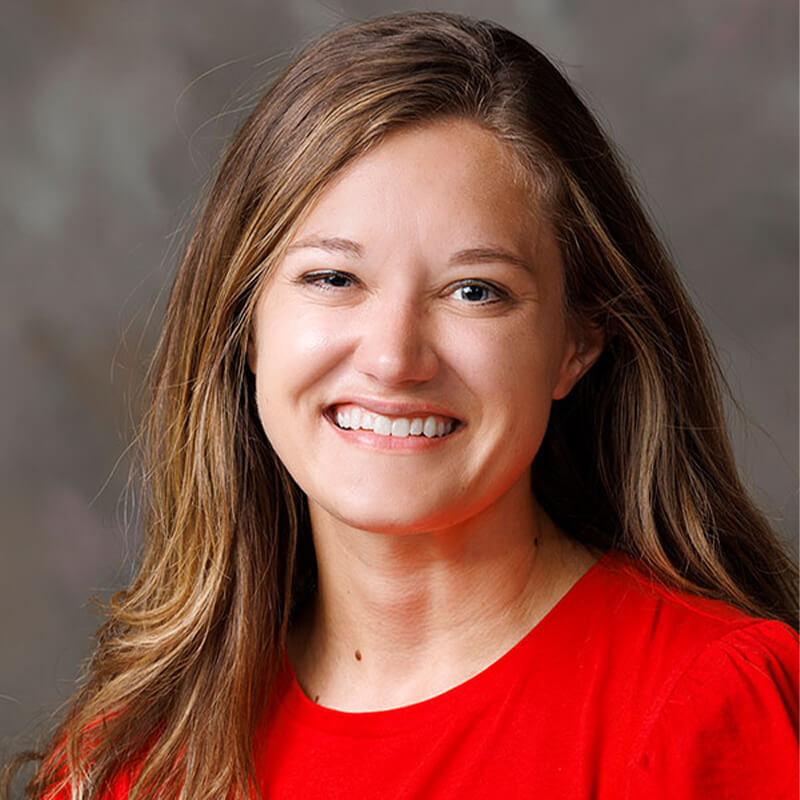 Contact Name

Stephanie Benes

Contact Title

Assistant Director of Recruitment

Phone

Email