Construction management encompasses planning, scheduling and building diverse projects in the construction industry. This field addresses the growing need for high-quality, cost-effective, efficient and sustainable structures. The curriculum covers project management, sustainability, safety, legal aspects, construction methods, finance, planning, leadership and communication skills. You'll receive a strong foundation in business management, architecture, engineering and construction science.
College

Hours Required

120 credit hours

Minors Available
The Nebraska Difference
18:1
Student-to-Faculty Ratio
Kiewitt Hall
$115 million student-centric engineering hub
Be a Complete Engineer®
Unleash your potential and cultivate core competencies
Innovate. Excel. Engineer.
80% of students receive a job offer before graduation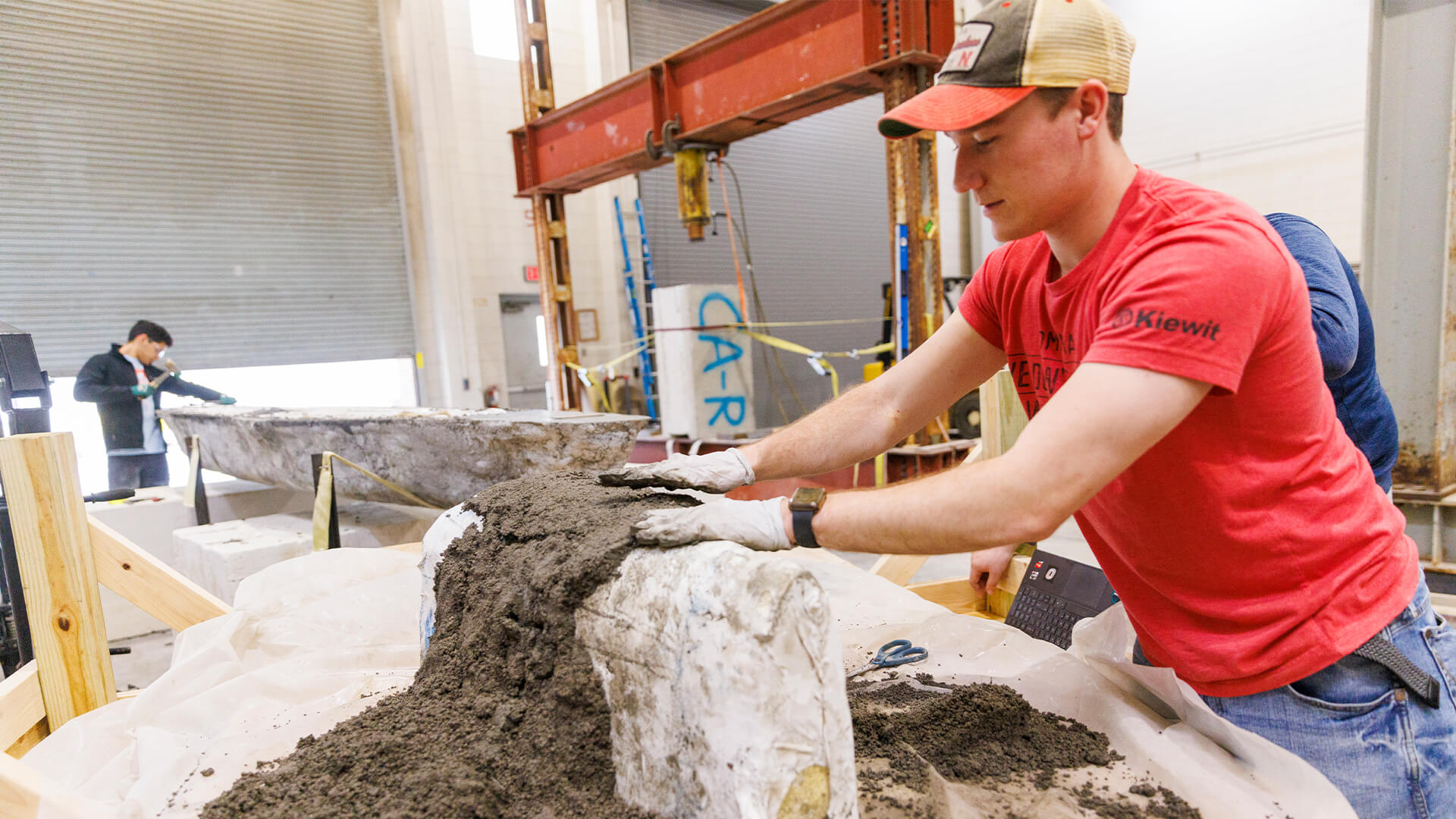 Program Features
Comprehensive Curriculum  
Gain a strong foundation in business management and administration as well as architecture and engineering principles relevant to project design and construction. You'll learn about construction project management, project life cycle and sustainability, health and safety regulations, law and contract administration, cost management, planning and scheduling. 
Emphasis on Professional Expertise  
The program places an emphasis on developing professional expertise in the fields of construction science, methods and management. You'll learn about structural design, mechanical and electrical systems, construction materials, soil mechanics and construction equipment. This focus on technical knowledge ensures that you can lead and manage construction projects, maximize resource efficiency and implement activities with precision. 
Hands-On Learning and Industry Engagement 
Engage in hands-on learning with real-world projects, internships and cooperative education. You will gain valuable industry insights, build a professional network and understand current construction trends and technologies for a successful career launch.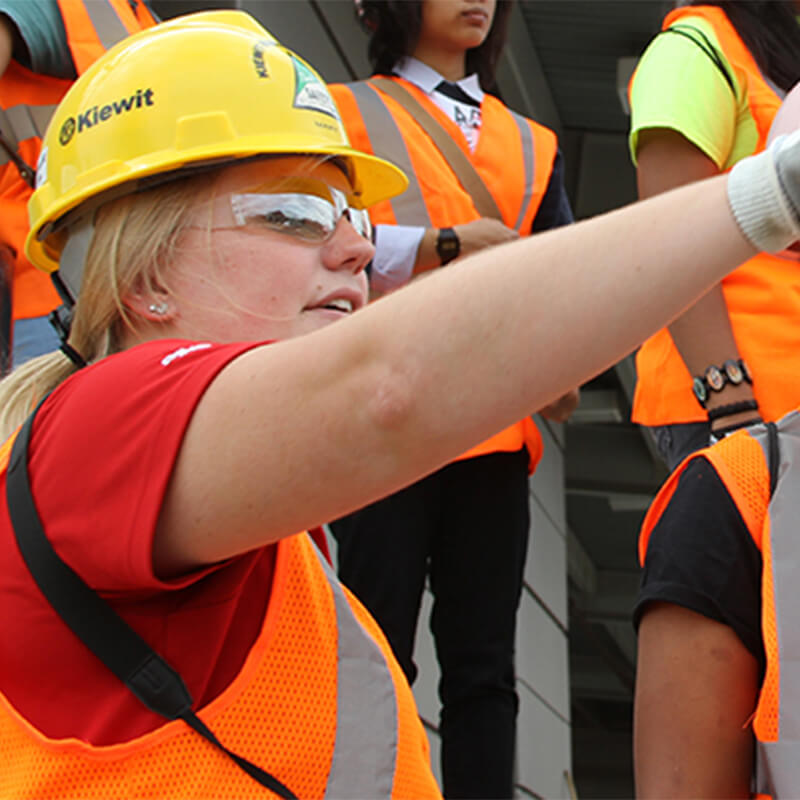 Notable Courses
Construction Materials and Specifications (CNST 251)

Construction materials and proper specification. Design goals, safety, inspection, zoning code compliance and environmental requirements. Study physical, mechanical and aesthetic properties of various materials.
Building Environmental Technical Systems I (CNST 305)

Characteristics and performance of buildings. Thermal and psychrometric environments, human comfort, heat gain/loss, ventilation, natural energy systems, sustainable design principles, plumbing and life safety systems.
Construction Estimating I (CNST 378)

Prepare cost estimates, perform quantity take-offs, analyze cost components, create preliminary construction schedules and conduct quantity takeoffs from 2D plans and 3D BIM software models.
Project Administration (CNST 411)

Ownership and administration of construction companies. Documentation, specifications, contracts, estimating, bidding, bonds, insurance, project management, scheduling, cost management, labor law, labor relations and project safety.
Productivity & Human Factors in Construction (CNST 480)

Study motivation and productivity improvement methods for management, focusing on enhancing working conditions, implementing human behavior and ergonomics concepts for productivity and safety.
Construction Planning, Scheduling, & Controls (CNST 485)

Project planning and scheduling using critical path methods (CPM) with computer applications. Logic networks, precedence diagrams, time estimates, critical path, crash programs and activity monitoring.
Huskers Do Big Things
Internships
Estimating intern, Walt Disney World, Lake Buena Vista, Florida
Field engineer intern, Hensel Phelps, Houston, Texas
Engineer intern, Kiewit Building Group, Omaha, Nebraska
Project management intern, Simply Better Homes, Omaha, Nebraska
Superintendent intern, Haselden Construction, Denver, Colorado
Field coordinator, Holder Construction, Atlanta, Georgia
Careers
Project engineer, McCarthy Building, Phoenix, Arizona
Project manager/designer, Continental Fire Sprinkler Company, Omaha, Nebraska
Field engineer, Hensel Phelps, Austin, Texas
Field engineer, J.E. Dunn Construction, Kansas City, Missouri
Highway construction technician II, Nebraska Department of Roads, Grand Island, Nebraska
Project manager, Sampson Construction, Lincoln, Nebraska
Graduate Schools
Ph.D. Construction Management & Engineering, University of Nebraska–Lincoln
Master's in Construction Management & Engineering, University of Nebraska–Lincoln
Master's in Community and Regional Planning, University of Nebraska–Lincoln
Master's in Project Management, Norwegian University of Science and Technology
Master's in Construction Management, University of Florida
MBA, Kaplan University
Outside the Classroom
At Nebraska, you'll have many opportunities to discover your academic community and stretch your strengths.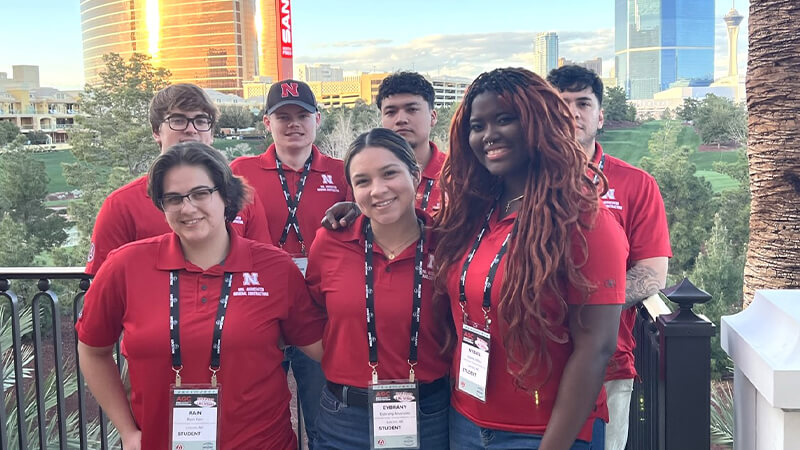 Engage with engineering professionals all over the U.S. and the world during faculty-led and school-sponsored learning trips.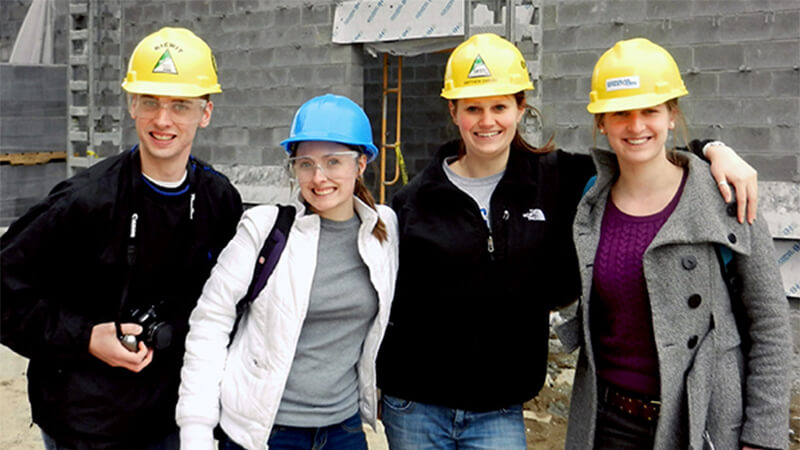 Join award-winning Durham School teams to participate in engineering and design competitions, such as the Race to Build event to provide housing for veterans.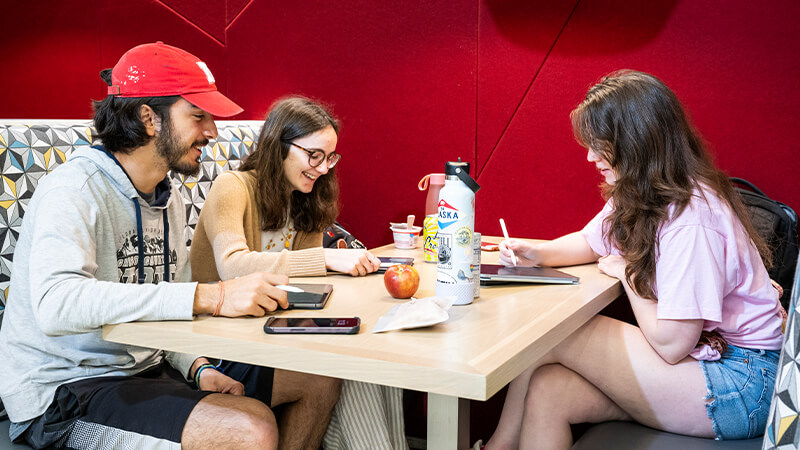 Receive personal mentorship from a community of design professionals throughout your college experience and connect at career fairs.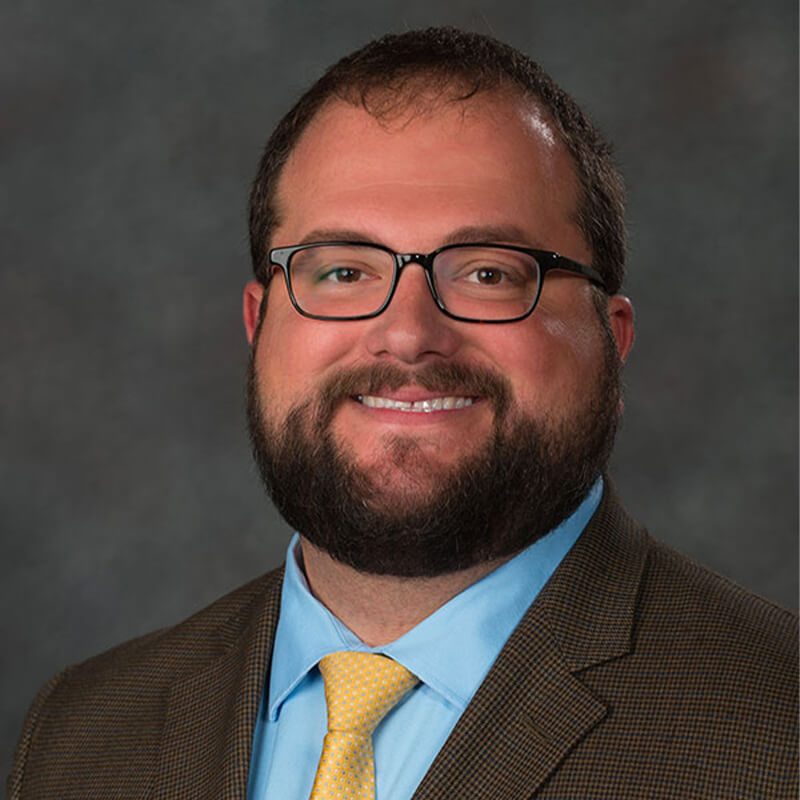 Featured Faculty
Matthew Barrows, Assistant Professor of Practice
Matthew Barrows' focus is preparing students for careers in construction and management. He has strong connections to the construction industry, which provides students plenty of opportunities to connect with professionals in their areas of interest. He also advises the Associated General Contractors' chapter and the Associated Schools of Construction chapter, where teams have finished first or second over the past five years in regional or international competitions.
Academics & Experiential Learning
The construction management program will be housed in Kiewit Hall, which serves as one of the nation's top facilities for undergraduate engineering education.
Durham School programs in Lincoln and Omaha are located among one of the nation's top hubs for construction and architectural engineering firms, offering valuable networking opportunities.
Career Preparedness
The annual Durham School Career Fair attracts nearly 100 employers from across Nebraska and nationally to connect with our students.
Participate in paid internships for valuable on-the-job experiences and to develop lifelong career contacts.
Community
Engineering Night Out is a great way to relax and bond with your peers in a casual environment.
With more than 50 clubs and organizations in the College of Engineering, you'll connect with other students and faculty through fun and hands-on experiences.
Have Questions?
We're Here to Help
If you have questions about the Construction Management major or navigating the application process, contact us.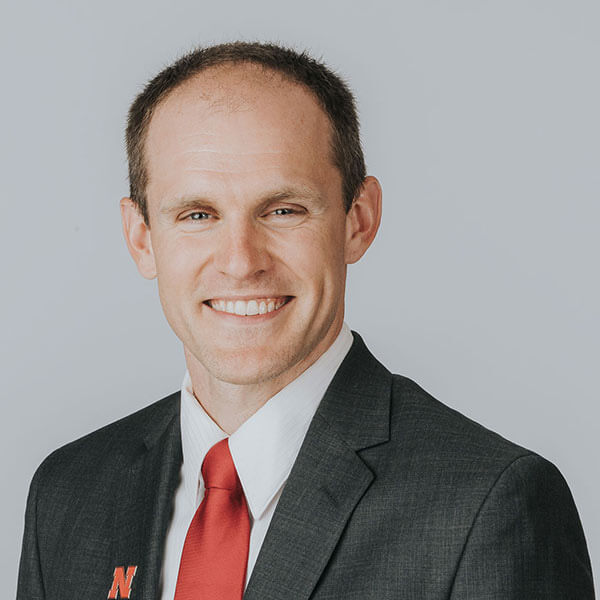 Contact Name

Jeff Beavers

Contact Title

Director of Recruitment

Phone

Email