Civil engineering focuses on protecting and enhancing our quality of life and sustaining our natural resources and the environment. As a civil engineer, you can design systems to manage water resources, provide power, irrigation, flood control, recreation and water and wastewater treatment. Civil engineers also plan and construct transportation systems, housing and other structures, aiming to minimize pollution and protect the environment.
College

Hours Required

126 credit hours

Minors Available

Environmental Engineering

Areas of Focus

Environmental engineering

,

Geotechnical and materials engineering

,

Structural engineering

,

Transportation engineering

,

Water resources engineering
The Nebraska Difference
18:1
Student-to-Faculty Ratio
Kiewit Hall
$115 million student-centric engineering hub
Be a Complete Engineer®
Unleash your potential and cultivate core competencies
Innovate. Excel. Engineer.
80% of students receive a job offer before graduation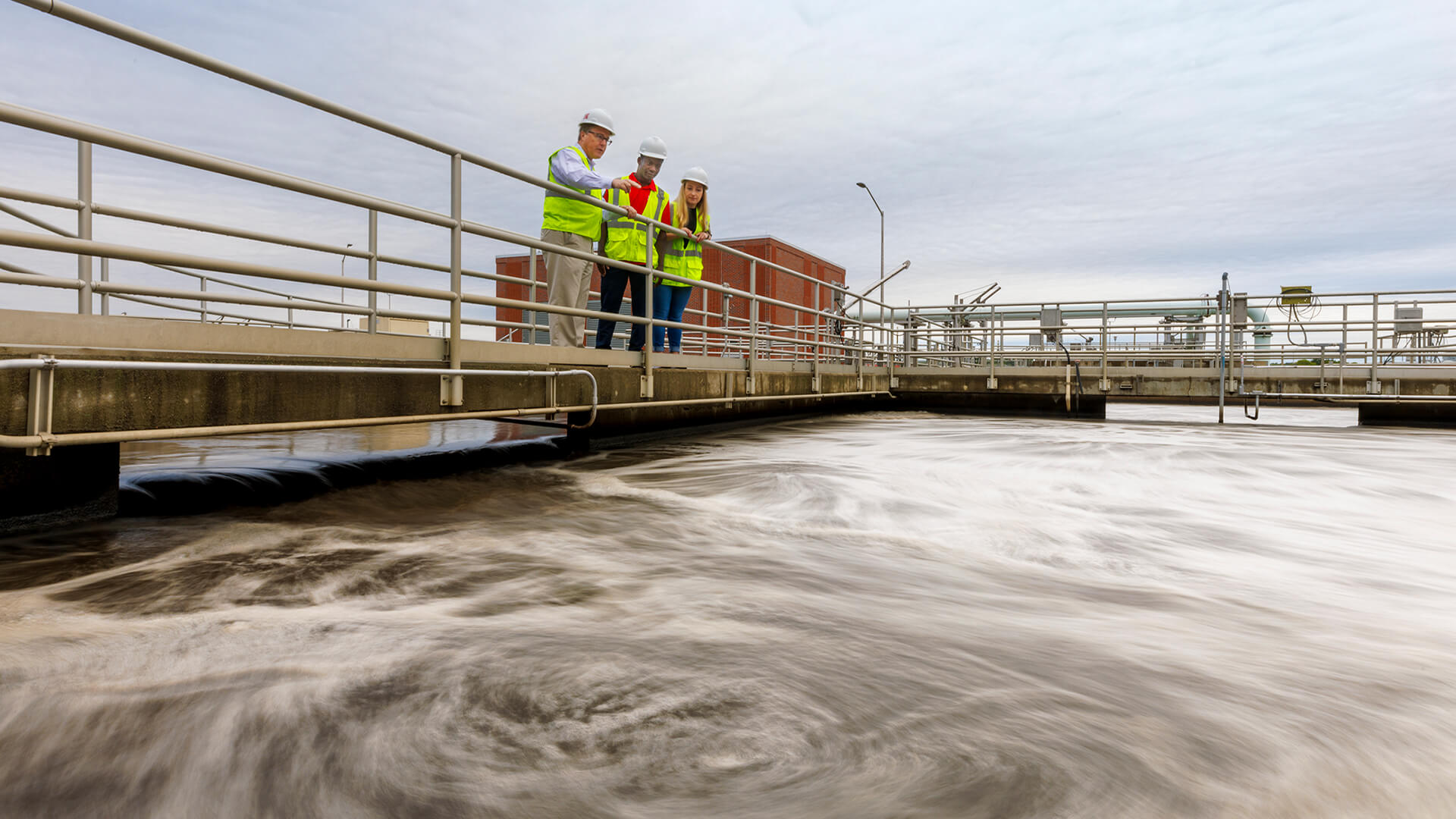 Program Features
Comprehensive Education in Lincoln and Omaha  
The civil engineering program offers a complete undergraduate curriculum with a broad range of specialized courses in Lincoln and Omaha, preparing students for immediate entry into the profession or further graduate studies. Students are introduced to design concepts early in freshman year and continue to engage in design throughout the program, culminating in senior-level courses focused on civil engineering design. 
Emphasis on Societal Needs  
As a professional discipline, civil engineering is closely related to the total human environment. At Nebraska, you'll choose from one of these emphasis areas: environmental engineering, geotechnical and materials engineering, structural engineering, transportation engineering or water resources engineering. A high demand for civil engineers means students have many diverse career choices following graduation.
Hands-On Learning 
Students in civil engineering gain practical experience through instructional laboratories. These labs offer opportunities for you to operate testing equipment to establish engineering design criteria and to monitor and model engineering facilities like water and wastewater treatment plants, river control systems and structural systems.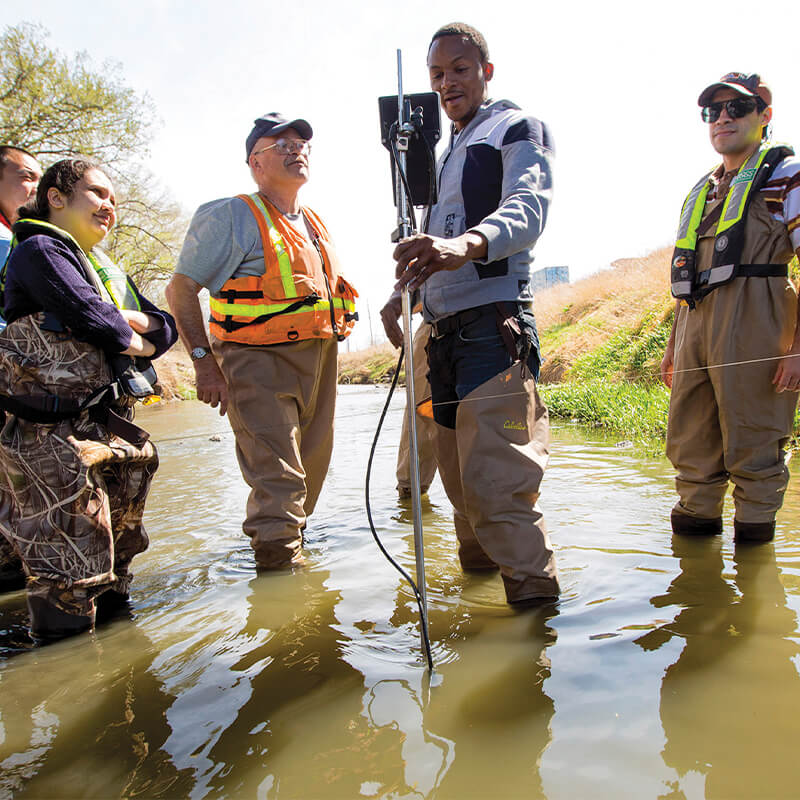 Notable Courses
Principles of Environmental Engineering (CIVE 321)

Explore environmental engineering principles, including water and atmospheric quality, pollution prevention and waste engineering. Design water, air and waste management systems for sustainable solutions.
Introduction to Geotechnical Engineering (CIVE 331)

Soil properties, effective stress principles, deformation and failure. Apply analysis techniques to design for bearing capacity, settlement, retaining walls and slope stability. Analyze steady-state seepage.
Structural Analysis Fundamentals (CIVE 341)

Get introduced to the analysis of structural systems. Analyze determinate and indeterminate trusses, beams and frames.
Introduction to Water Resources Engineering (CIVE 351)

Water resources engineering design and planning, surface hydrology, groundwater hydraulics, reservoirs, control structures, field measurement and computational methods for resource analysis.
Highway Engineering (CIVE 361)

Principles of highway engineering, a field that involves the planning, design, construction, operation and maintenance of roads, bridges and tunnels for safe and efficient transportation.
Materials of Construction (CIVE 371)

Soil, concrete, steel, wood and composite behavior involving stress, strain, axial, torsional, shear and flexural loading, ASTM test procedures, field quality control and statistical applications.
Huskers Do Big Things
Internships
Intern project manager, Arco Murray Construction, Chicago, Illinois
Transportation intern, Lamp Rynearson & Associates, Omaha, Nebraska
Structural engineer intern, KPFF Consulting Engineers, Sacramento, California
Roadway design intern, HDR Inc., Omaha, Nebraska
Bridge inspection Intern, Nebraska Dept of Roads, Lincoln, Nebraska
Airport design overlays intern, Olsson Associates, Lincoln, Nebraska
Careers
Assistant traffic engineer, Olsson Associates, Omaha, Nebraska
Water resources engineer, Boulder Associates, Atlanta, Georgia
Railroad bridge engineer, HDR, Inc., Omaha, Nebraska
Hydraulic engineer, U.S. Army Corps of Engineers, Omaha, Nebraska
Environmental researcher, Ministry of Environment, Seoul, South Korea
Geotechnical engineer, United States Army, Omaha, Nebraska
Graduate Schools
Master's in Structural Engineering, Stanford University
Ph.D. Civil Engineering, Texas A&M University
Master's in Civil and Environmental Engineering, University of California, Los Angeles
Ph.D. Environmental Engineering, University of Illinois-Urbana Champaign
Ph.D. Aeronautical and Astronautical Engineering, Stanford University
Master's in Civil Engineering, University of Michigan
Outside the Classroom
At Nebraska, you'll have many opportunities to discover both your academic community and stretch your strengths.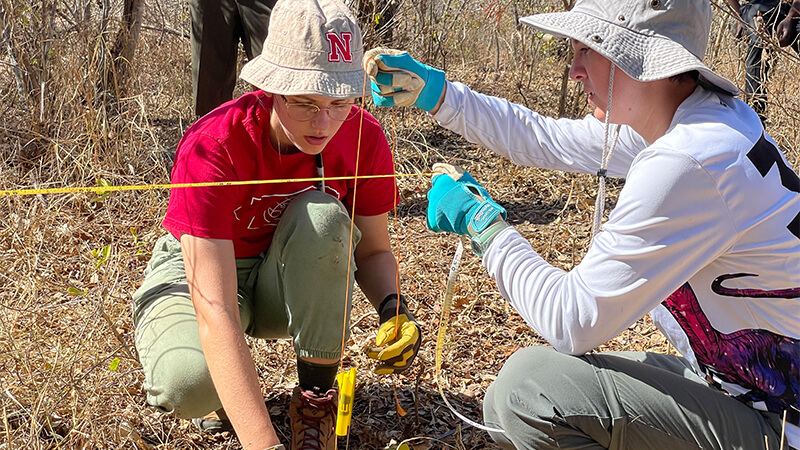 Collaborate with industry professionals and your peers by joining professional and student organizations such as the American Society of Civil Engineers or Engineers Without Borders.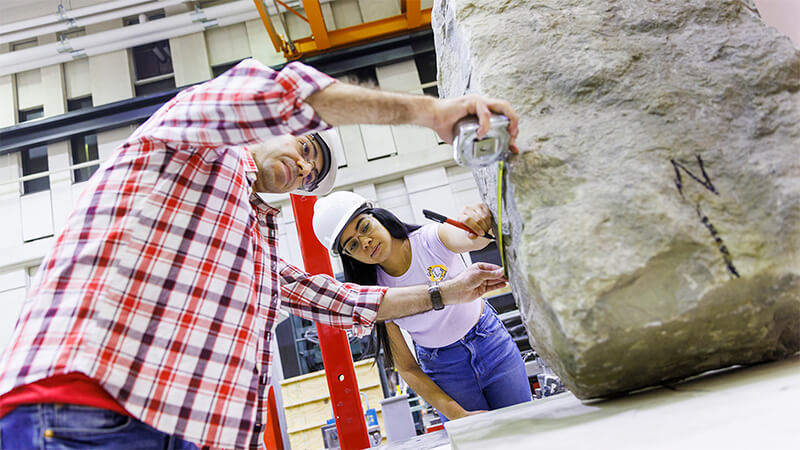 Pursue research projects available to undergraduate students that offer funding and valuable opportunities to discover what drives you in your academic area.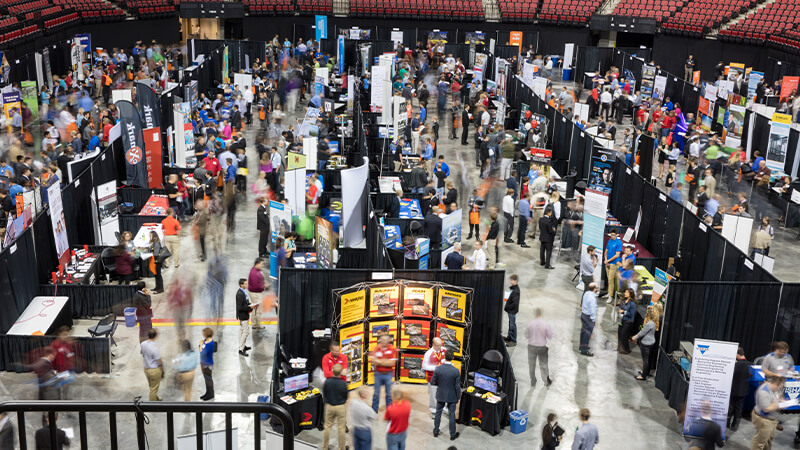 Connect with companies and organizations for paid internships and jobs, such as via 1-to-1 counseling and career fairs through career services professionals within the colleges and the university.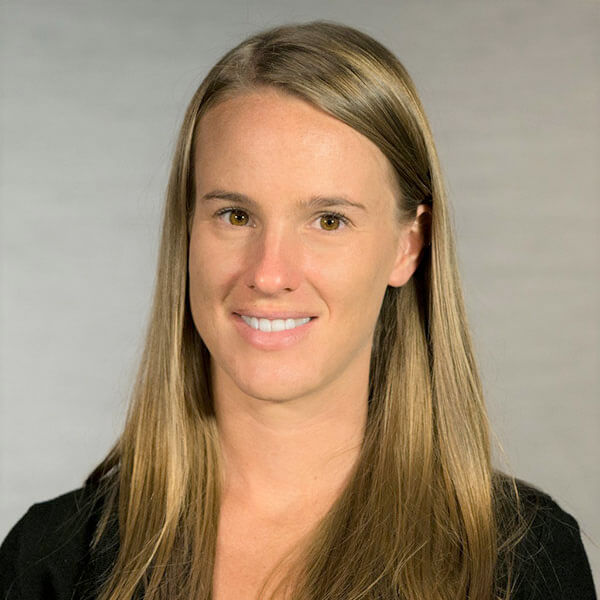 Featured Faculty
Christine Wittich, Assistant Professor
After disasters, Dr. Wittich gets to work determining how to build better structures to save lives. She was inspired to be a structural engineer after the 9/11 attacks, noting that "safety is the main goal of everything we do." She treats her students as professional adults and soon-to-be colleagues and gives them the necessary tools to guide their learning. She also advises students on internships, graduate school and career paths.
Academics & Experiential Learning
Tackle big challenges in your classes and work with faculty on research dedicated to solving global problems and saving lives.
Engineering is a global profession. Increase your knowledge and marketability by participating in a study abroad opportunity.
Career Preparedness
You'll gain career-level experiences right from the start of your academic adventure to prepare you to enter the career or graduate school of your choice.
Participate in paid internships for valuable on-the-job experiences and to develop lifelong career connections.
Community
With more than 50 clubs and organizations in the College of Engineering, you'll build connections with other students and faculty through fun and hands-on experiences.
The University of Nebraska–Lincoln offers additional diverse opportunities for involvement and ways to connect with other students.
Have Questions?
We're Here to Help
If you have questions about the Civil Engineering major or navigating the application process, contact us.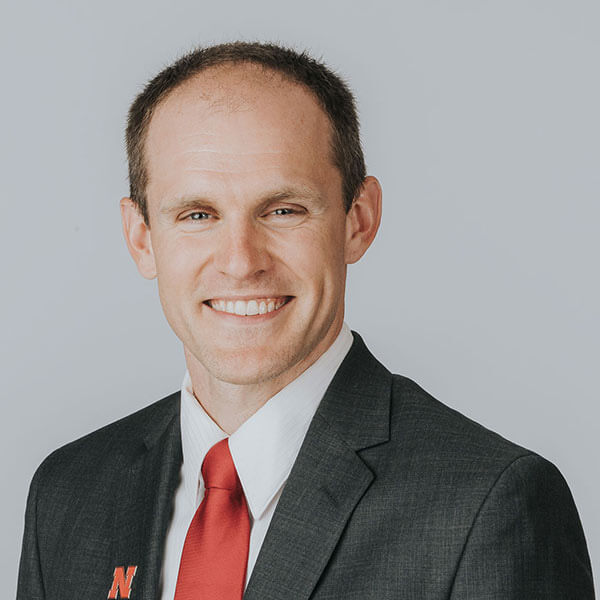 Contact Name

Jeff Beavers

Contact Title

Director of Recruitment

Phone

Email