Chemical engineers combine chemistry, physics and engineering principles to design and optimize processes for chemical, pharmaceutical, fuel and material production. In this comprehensive program, you'll develop skills in mathematics, physics, chemistry, fluid mechanics, heat transfer, mass transfer, thermodynamics and process design. Through hands-on laboratory experiences, you'll tackle real-world problems and design experimental equipment to prepare for diverse roles in research, development, production, sales, and maintenance within industries like chemicals, pharmaceuticals, energy and environmental control.
College

Hours Required

132 credit hours
The Nebraska Difference
18:1
Student-to-Faculty Ratio
Kiewit Hall
$115 million student-centric engineering hub
Be a Complete Engineer®
Unleash your potential and cultivate core competencies
Innovate. Excel. Engineer.
80% of students receive a job offer before graduation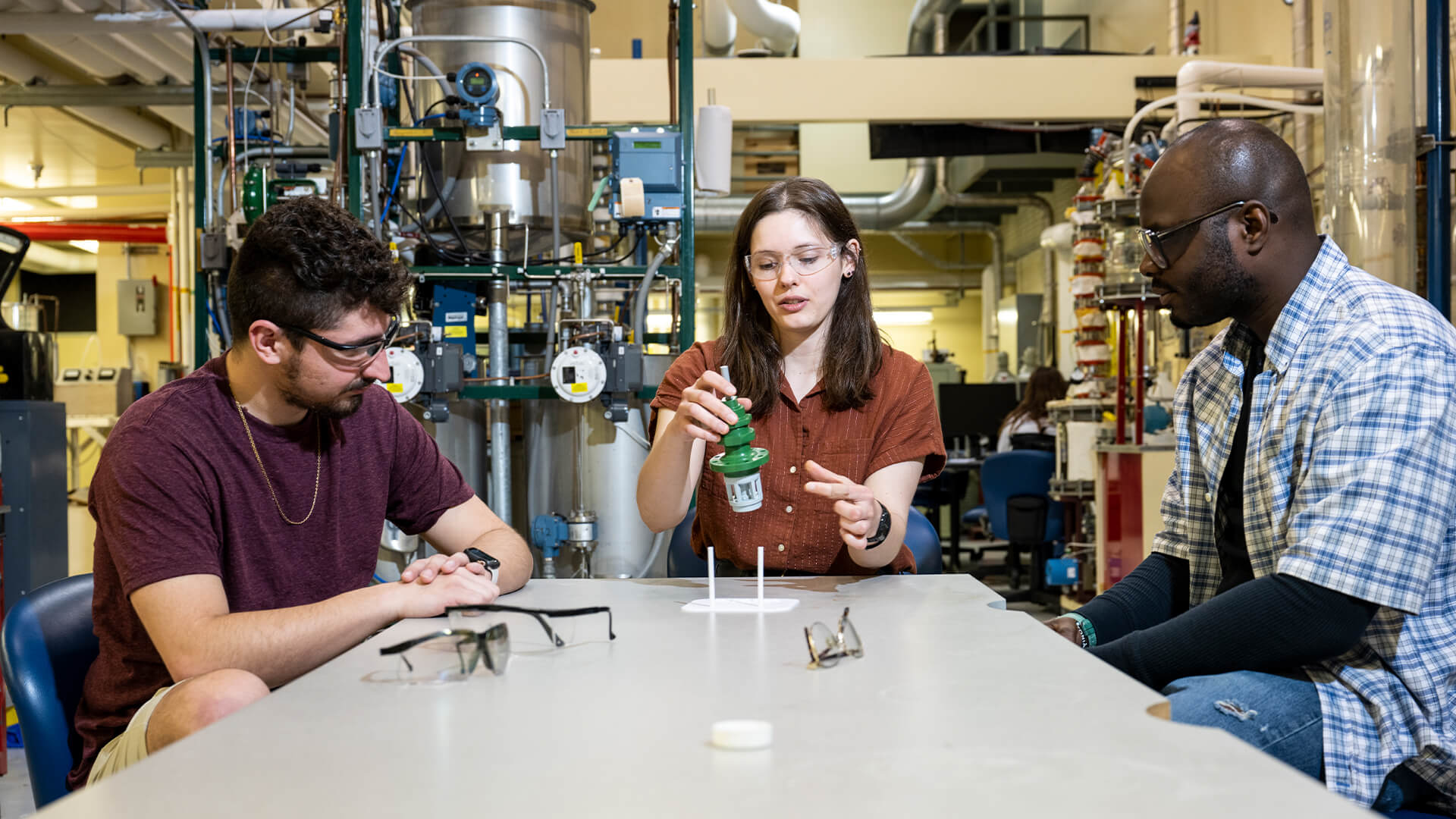 Program Features
Comprehensive Curriculum 
The chemical engineering program offers a comprehensive curriculum, focusing on essential subjects such as mathematics, physics and chemistry. You'll receive in-depth training in core areas like fluid mechanics, heat transfer, mass transfer, thermodynamics and process design. This well-rounded education equips you with the knowledge and skills necessary to tackle complex engineering challenges in various industries. 
Hands-On Learning 
You'll benefit from hands-on learning opportunities through well-equipped instructional laboratories. These labs provide valuable practical experience; you'll operate experimental equipment, test classroom theories and even design your own experimental setups. This practical exposure enhances problem-solving abilities and will prepare you to address real-world engineering and scientific challenges. 
Diverse Career Opportunities 
Graduates find a wide array of career opportunities across various industries. You can pursue a rewarding career in sectors such as chemicals, petroleum, biotechnology, electronics, pharmaceuticals and environmental pollution prevention. This versatility in career options offers the flexibility to make a meaningful impact in your chosen field and contribute to societal needs.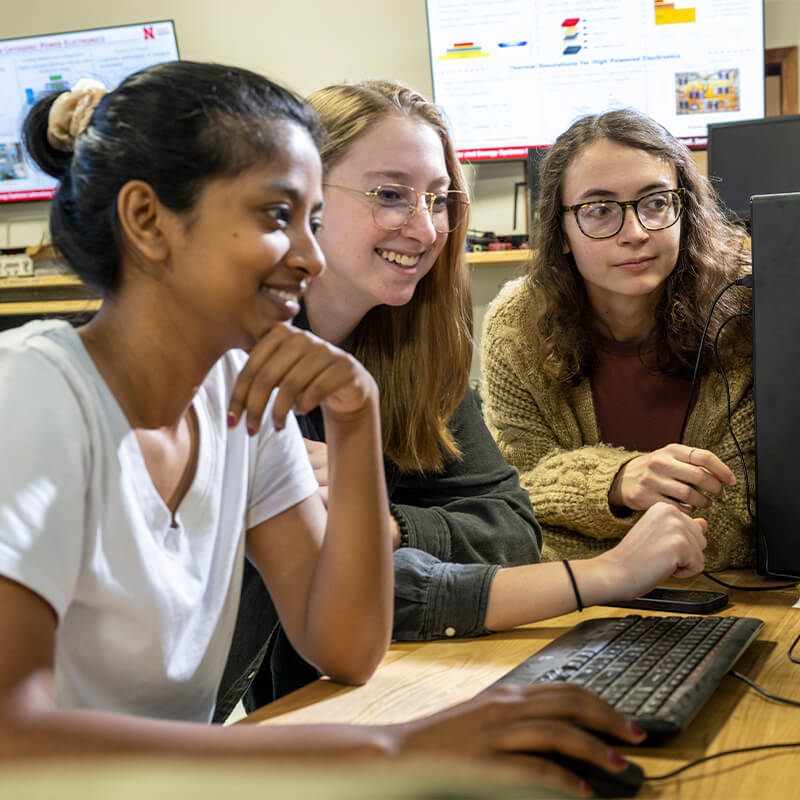 Notable Courses
Elementary Quantitative Analysis (CHEM 221A)

Explore statistical data evaluation, chemical equilibria, chemical activity and coupled equilibria, providing a foundation for understanding classical chemical quantitation techniques.
Mass and Energy Balances (CHME 202)

Apply conservation of mass and energy principles to analyze steady-state chemical processes. Cover topics in physical, chemical and thermal property estimation.
Equilibrium Stage Operations (CHME 331)

Study phase equilibrium, mass and energy balances and their application to staged mass transfer operations.
Transport Operations I (CHME 332)

Macroscopic and microscopic phenomena in fluid mechanics as applied to chemical processes: conservation laws, flow kinematics, laminar flow, incompressible fluid flow and boundary layer theory.
Chemical Reactor Engineering and Design (CHME 442)

Combine principles of chemical kinetics with energy and mass transfer models for analysis and design of reactor systems, emphasizing rate description and kinetics.
Chemical Engineering Process Design & Safety (CHME 453)

Focus on design, evaluation and safety considerations in chemical engineering process applications, covering essential principles and practices for successful implementation.
Huskers Do Big Things
Internships
Chemical engineering co-op, UTC Aerospace, York, Nebraska
Chemical engineering co-op, ExxonMobil, Houston, Texas
EO&T materials and process engineering intern, The Boeing Company, Seattle, Washington
Soil sensor surveyor, Partners in Pollution Prevention, Lincoln, Nebraska
Animal protein engineer intern, Cargill, Schuyler, Nebraska
Process engineer, Koch Fertilizer, Wichita, Kansas
Careers
Production engineer, Archer Daniels Midland, Decatur, Illinois
Project engineer, Cargill, Blair, Nebraska
Process engineer, ExxonMobil Chemical, Beaumont, Texas
Environmental operations process engineer, Syngenta, Baton Rouge, Lousiana
Optimized operations engineer, 3M, Nevada, Missouri
Manufacturing engineer, Procter & Gamble, Cape Girardeau, Missouri
Graduate Schools
Doctor of Medicine, University of Nebraska Medical Center
Ph.D. Chemical Engineering, Stanford University
Ph.D. Chemical & Biomolecular Engineering, University of Nebraska–Lincoln
Juris Doctor, University of Nebraska College of Law
Ph.D. Petroleum Engineering, Texas A&M University
Ph.D. Materials Science, University of California, Santa Barbara
Outside the Classroom
At Nebraska, you'll have many opportunities to discover both your academic community and to stretch your strengths.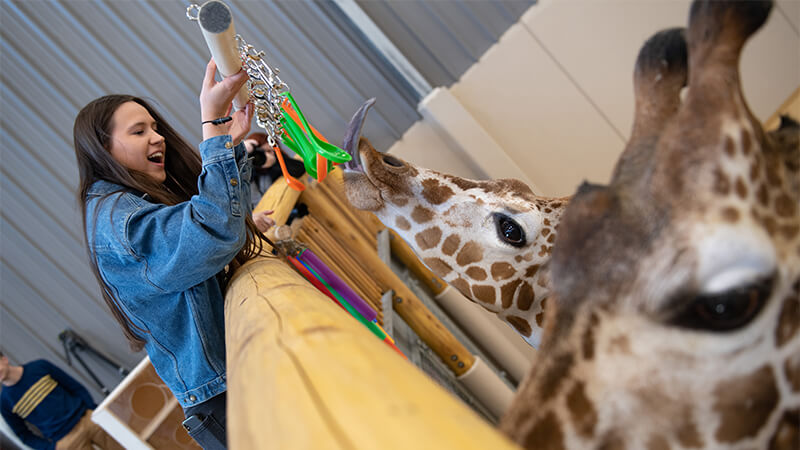 Collaborate with industry professionals and your peers by joining professional and student organizations such as the American Institute of Chemical Engineers or the Theme Park Design Group.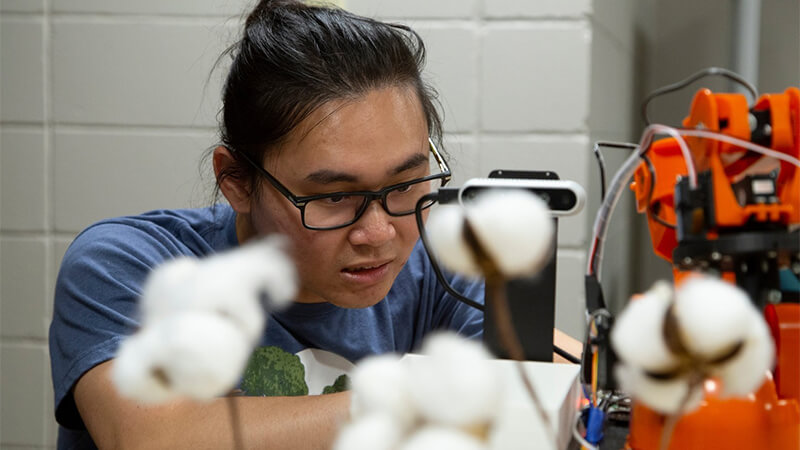 Pursue research projects available to undergraduate students that offer funding and valuable opportunities to discover what drives you in your academic area.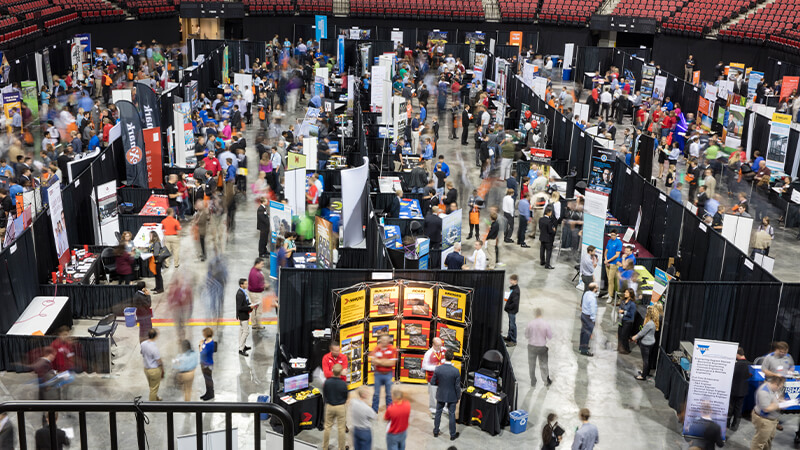 Connect with companies and organizations for paid internships and jobs, such as via 1-to-1 counseling and career fairs through career services professionals within the colleges and the university.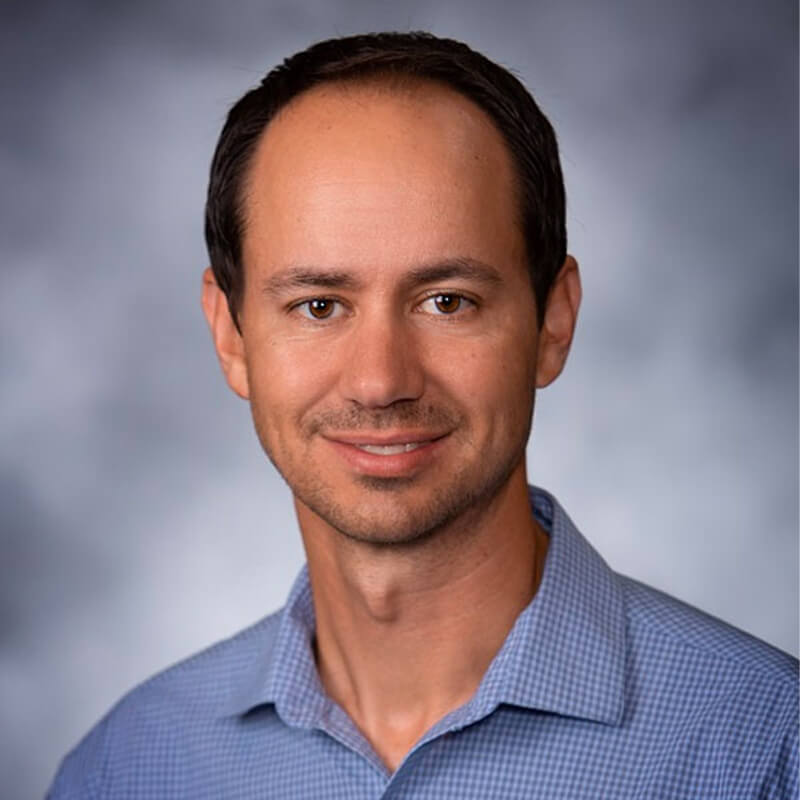 Featured Faculty
Hunter Flodman, Associate Professor of Practice
Hunter Flodman is a three-time graduate of the University of Nebraska–Lincoln (B.S., M.S. and Ph.D.) and focuses his professional interest on interactive teaching. He develops unit operations laboratory experiments that provide state-of-the-art technology and skill development for students. During the pandemic, Flodman was instrumental in creating a hand sanitizer facility in a university parking lot to meet the needs of Nebraska healthcare workers and others on the front lines.
Academics & Experiential Learning
Tackle big challenges in your classes and work with faculty on research dedicated to solving global problems and saving lives.
Engineering is a global profession. Increase your knowledge and marketability by participating in a study abroad opportunity.
Career Preparedness
You'll gain career-level experiences right from the start of your academic adventure to prepare you to enter the career or graduate school of your choice.
Participate in paid internships for valuable on-the-job experiences and to develop lifelong career connections.
Community
With more than 50 clubs and organizations in the College of Engineering, you'll build connections with other students and faculty through fun and hands-on experiences.
The University of Nebraska–Lincoln offers additional diverse opportunities for involvement and ways to connect with other students.
Have Questions?
We're Here to Help
If you have questions about the Chemical Engineering major or navigating the application process, contact us.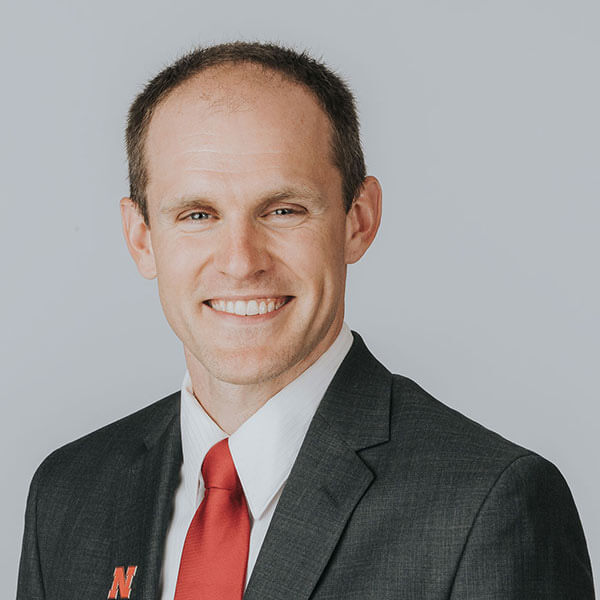 Contact Name

Jeff Beavers

Contact Title

Director of Recruitment

Phone

Email